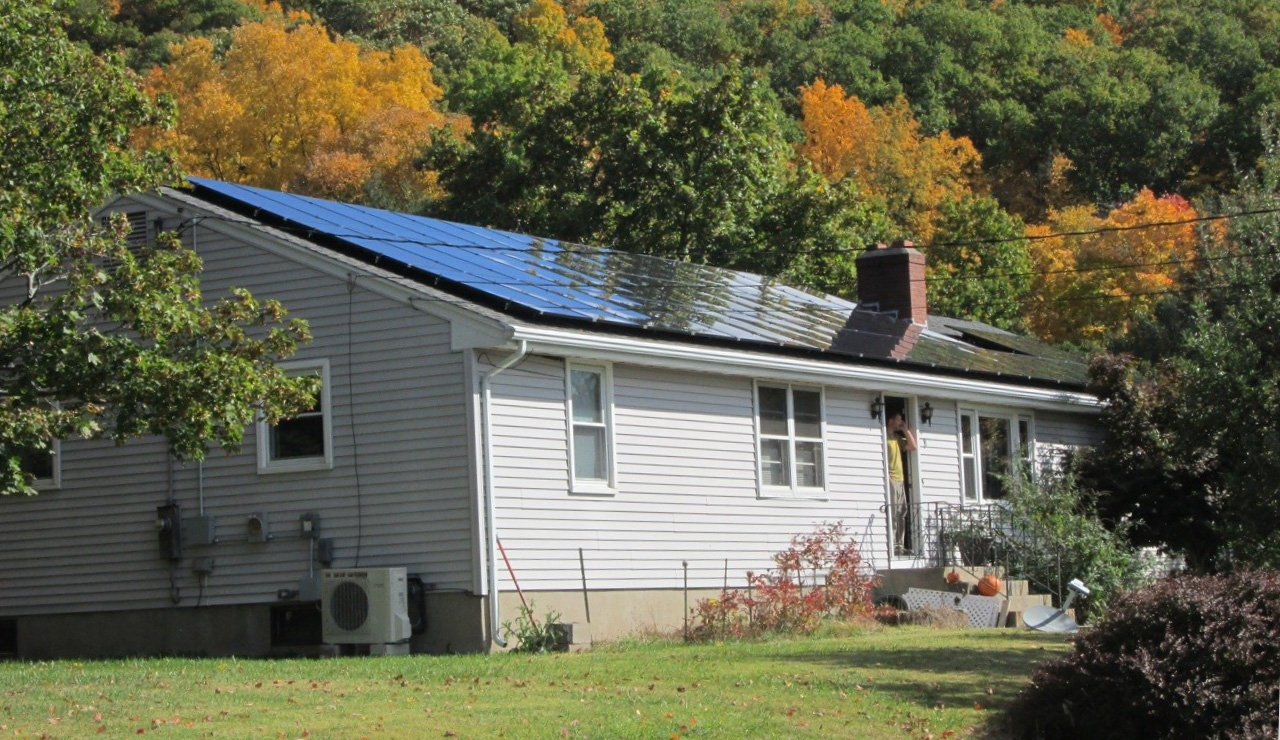 Smart Solar Financing House
Location: Plainville, CT
Downloads
PACE Smart Solar Financing Home Flyer 10042014 Event
House Tours Smart Solar Financing House
More than any other house ever shown on a PACE tour, this retrofitted 1960 ranch house in Plainville demonstrated how energy efficiency and renewable energy are sensible investments. The owners of this home were determined to get to "net zero," that is to produce as much energy each year as they consume. To reach this aim, they refinanced their home and carried out a range of energy upgrades. These included:
Replacing their oil furnace and tank with a high-efficiency heat pump, thereby providing both heating and air conditioning,
Adding insulation and upgrading the electric panel and lighting,
Siting both solar photovoltaic (PV) and solar thermal on the roof and
Replacing their hot heat water heater.
Because these upgrades reduced their heating and cooling costs, the owners had lower combined mortgage and utility costs immediately and expect to have the new system paid off within seven years. This house is an inspiring example of techniques that each of us could apply in our homes.
This project is featured in a two-part television series, including interviews with the owners and contractors. These two shows can be seen on PACE's YouTube channel using these links: Part 1, Part 2.